Clean Hydrogen technologies and distribution
Clean hydrogen will be a key pillar of the net-zero future and play a significant role in decarbonizing several key sectors, such as petroleum refining, chemicals & fertilizers, as well as emerging areas like baseload power generation, steel production and heavy-duty long-haul transport. Both green hydrogen produced through electrolysis of water and blue hydrogen produced from fossil fuels with carbon capture will play an important role in making the clean hydrogen markets of the future.
The present worldwide hydrogen production of 80 mtpa is almost exclusively based on fossil fuels (coal gasification in China and natural gas in the rest of the world) and contributes to over 900 mtpa of CO2 emissions. While the desired end goal is to transition completely to green hydrogen based on dispatchable grid-scale renewable power & storage, in the interim, it is also necessary to look at alternate hydrogen production routes and pathways to germinate the seeds of a clean hydrogen economy.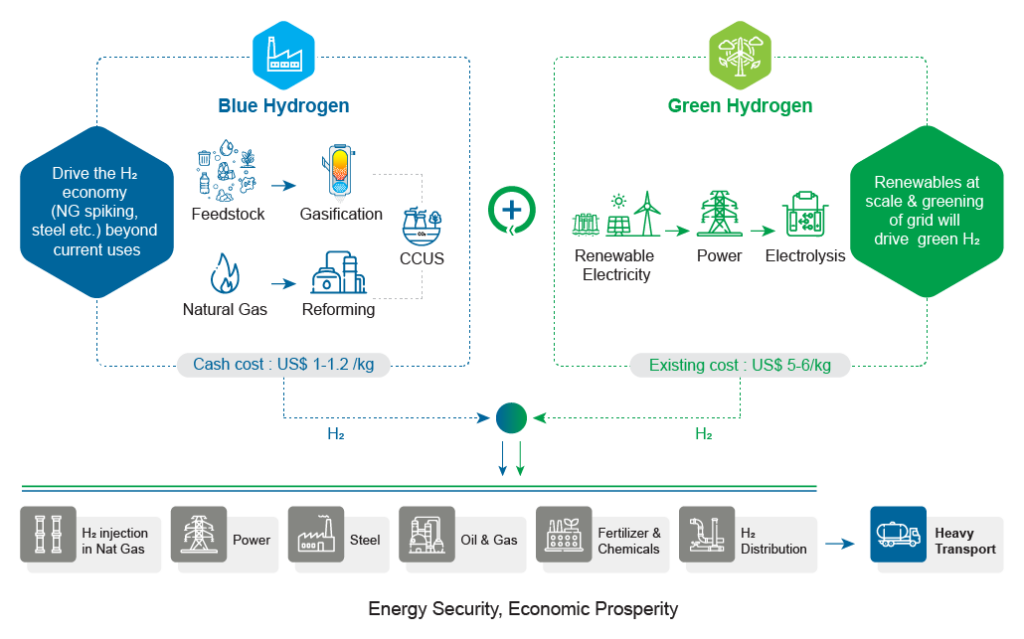 Dastur Energy is utilizing its IP, process and engineering knowledge to help clients cost-competitively participate in the clean hydrogen value chain. This includes: