Leaders in designing low carbon energy future for you.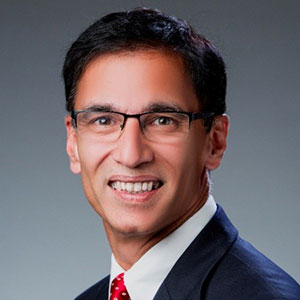 Atanu Mukherjee is CEO of Dastur Energy Inc., a TX-based energy technology firm. He works in the energy, materials, and commodity industry globally in areas including strategy, technology, engineering, operations, and finance. He works at the highest levels with national and international enterprises and interacts at the apex levels with the Governments and the national and international institutions on energy transition challenges, industrial strategy, carbon, and climate engineering. He has worked also with the US Department of Energy, the US National Carbon Capture Center, Govt. of India, and Govt of UAE on the policy, technology, and economics of gasification, methanol, hydrogen, and related carbon capture mechanisms for low carbon fuels, clean power, clean chemicals, clean steel, and the oil and gas industries. Atanu also advises international private equity firms and investors on asset revitalization, M&As, and investment strategies for energy and commodity-related businesses.
Before working in the energy sector, Atanu was in senior leadership positions at Microsoft Corporation in Redmond, WA, and Digital Equipment Corporation in Boston, MA.
Atanu holds a joint graduate degree in Engineering and Management from Massachusetts Institute of Technology's School of Engineering and The MIT Sloan School of Management. He was also a Research Fellow at MIT's Computer Science and Artificial Intelligence Laboratory where his team's pioneering research laid the groundwork for powering core components of today's Internet infrastructure. He has close to 50 publications in energy, materials, economics, and computer science and he holds multiple patents.
Atanu is an avid golfer, a pianist, and a private pilot and shares his time between Austin, TX, and Kolkata, India.
With experience in technology, investment management and consulting, Executive Vice President Abhijit Sarkar oversees Dastur Energy's relationships with clients, partners, and funding institutions, as well as the delivery of major projects on a worldwide basis, consulting at the highest levels with companies, financial institutions, investors and policy makers on operations, strategy and policy. In recent years, his team has delivered  pioneering clean energy projects in the Middle East, India and North America relating to carbon capture, hydrogen, methanol and other high-value chemicals. These include the first petcoke gasification project in the public sector in India, the first carbon capture project at an integrated steel plant in North America, and the first large-scale coal/pet coke gasification to produce low cost CO2 in the Middle East.  According to Abhijit, "Transitioning to cleaner energy and decarbonization are core issues faced by leaders of industrial business today as they grow their businesses.  Dastur Energy's expertise in a wide range of commercially available clean technologies, and project experiences enable us to support such leaders in devising strategies to drive capital and operating expense efficient transitions."
Prior to Dastur, Abhijit acted as an advisor to the C-suite through his own firm. Abhijit also worked at Janus Capital, Denver, USA and led significant investments in the iron & steel and global commodities, among other sectors. Before that, Abhijit led business development and product development teams at Microsoft Corporation on Redmond, USA. He has dual BS degrees in Computer Science & Economics from Massachusetts Institute of Technology and an MBA from The Wharton School, University of Pennsylvania. Outside of work, Abhijit's interests include long distance cycling, running, craft beers and experiencing new cultures. Abhijit splits his time between Cambridge, USA and Kolkata, India.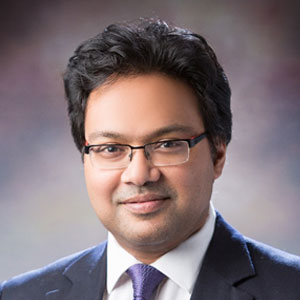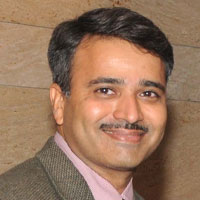 Dr. Anant Mahale, Executive Vice President – Markets & Strategy, Dastur Energy is responsible for overseeing and developing the company's market strategy, identifying new business opportunities and driving growth. Anant brings over 25 years of experience in igniting growth through value centric business development and impact driven solution delivery. Recognized as an innovator and thought leader, Anant's strengths come from his ability to draw from a career spanning leadership and hands-on experience and expertise across a variety of functions. These include – Business strategy & execution, Go-to-Market, Sales, Business Development, Entrepreneurship, Executive engagement, Strategic Consulting & Account Management, Value Engineering, Partner management, Technology transformation, Sustainability, and Customer Success.
Anant's career spans large global companies (International Paper Company, Kimberly-Clark Corporation, i2 Technologies, JDA, Blue Yonder, Panasonic) and start-ups that he cofounded and helped grow from the ground up as an entrepreneur, innovator & investor (Onintouch, Think2Transform). A collaborative, purpose-driven community-minded leader, Anant is a trusted advisor, connector, and mentor.
Anant holds an undergraduate degree in Chemical Engineering from Indian Institute of Technology (Mumbai), and PhD and MA degrees in Chemical Engineering from Princeton University – where he received the prestigious TRI Research Fellowship, and the INDA Tech student achievement award. Anant holds multiple US patents and publications to his credit and has been an invited speaker at various forums.
Anant lives with his wife and 2 daughters in Dallas, TX, USA. Outside work he actively pursues his interests – watercolor and acrylic painting, clay sculpting, Hindustani classical vocal music and long-distance running.
Policy and Industrial Economics Expert
Jerry A. Hausman is the John and Jennie S. MacDonald Professor of Economics at MIT in Cambridge, Massachusetts, USA. He is the Director of the MIT Telecommunications Economics Research Program. Professor Hausman received the John Bates Clark Award from the American Economic Association in 1985 for the most outstanding contributions to economics by an economist under 40 years of age. He also received the Frisch Medal from the Econometric Society. Professor Hausman's academic research has been in several areas. He has published numerous papers in econometrics and applied microeconomics. His recent applied research has been in differentiated products and telecommunications. Professor Hausman has previously researched the effects of taxation on the economy, the economics of aging, and energy and environmental economics. His recent applied papers are on topics including the effect of new goods on economic welfare and their measurement in the CPI, new telecommunications technologies including cellular 3G and broadband, regulation of telecommunications and railroads, and competition in network markets. His recent econometrics papers include estimation of difference in difference models, semi-parametric duration models, weak instruments, and errors in a variable in non-standard situations.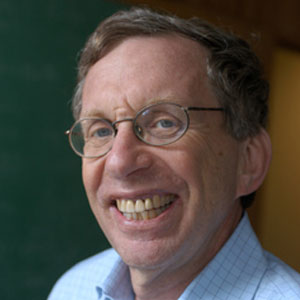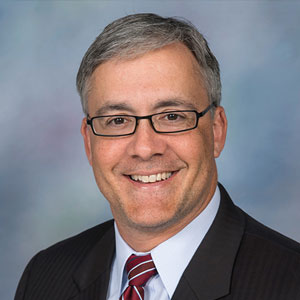 Kenneth B. Medlock III, Ph.D., is the James A. Baker, III, and Susan G. Baker Fellow in Energy and Resource Economics at the Baker Institute and the senior director of the Center for Energy Studies. He is also the director of the Masters of Energy Economics program and holds adjunct professor appointments in the Department of Economics, and the Department of Civil and Environmental Engineering at Rice University. Medlock is also a Distinguished Fellow at the Institute of Energy Economics, Japan, and is a member of the Advisory Board of the Payne Institute at Colorado School of Mines. He teaches advanced courses in energy economics and supervises Ph.D. students. He is also an active member of the American Economic Association and is an academic member of the National Petroleum Council. Medlock has served as an advisor to the U.S. Department of Energy and the California Energy Commission in their respective energy modeling efforts. Medlock also served as vice president for conferences for the United States Association for Energy Economics (USAEE), and as vice president for academic affairs. In 2012-2013, Medlock held the prestigious Haydn Williams Fellowship at Curtin University in Perth, Australia.
Medlock has published numerous scholarly articles on natural gas markets, electricity markets, energy commodity price relationships, transportation, national oil company behavior, economic development and energy demand, energy use and the environment, and various energy transitions topics ranging from engineered and nature-based carbon capture to hydrogen to the economic drivers of technology adoption. He has testified in Capitol Hill on U.S. energy exports and electricity market evolution. He is a regular speaker on global and domestic energy issues and has spoken at OPEC.
In 2001, Medlock won (joint with Ron Soligo) the International Association for Energy Economics Award for Best Paper of the Year in the Energy Journal. In 2011, he was awarded the USAEE's Senior Fellow Award, and in 2013 he accepted the USAEE's Adelman-Frankel Award on behalf of the Center for Energy Studies. In 2019, Medlock was awarded the Lifetime Achievement Award for the Advancement of the Education of Future Energy Leaders by the Abdullah Bin Hamad Al-Attiyah Foundation.
 Medlock received his Ph.D. in economics from Rice University in May 2000.
Geologic Sequestration & EOR Expert
Susan D. Hovorka is a Senior Research Scientist at the Bureau of Economic Geology, Jackson School of Geosciences, at The University of Texas at Austin. She has worked on diverse topics related to water quality protection, waste storage in bedded salt, and reservoir characterization. Her current research focuses on the assessment of the effectiveness of subsurface geologic sequestration of CO2 as a mechanism for reducing atmospheric greenhouse gas emissions. Hovorka is the principal investigator of the Gulf Coast Carbon Center, an industry/academic partnership working on economically viable approaches to geologic sequestration of CO2. She is the project lead for the "Early" test of the Southeast Regional Carbon Sequestration Partnership (SECARB) which has monitored the injection of 3 million tons of CO2 at Denbury's Cranfield Field. She has led a research team in the completion of the two-phase Frio Pilot, a first US field test of storage of CO2 in brine-filled sandstones also funded by DOE-NETL. Both projects have recently been recognized by the international Carbon Sequestration Leadership Forum. Hovorka is also active in facilitating exchange between applied scientists and the broader public, with a focus on pre-college students and teachers, and is a co-investigator for the STORE education program.
Hovorka has earned her BA in geology from Earlham College and an MA and Ph.D. from the University of Texas.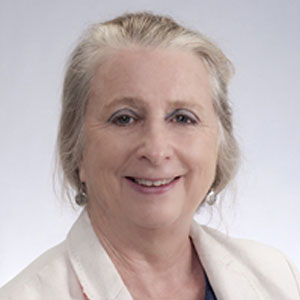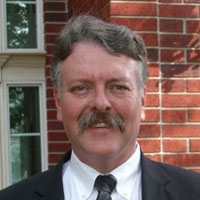 Through his 30+ years of hands-on experience, Phil has acquired unparalleled expertise in the area of gasification and Integrated Gasification Combined Cycle (IGCC) projects. He has been involved in various emerging, newly commercialized and developing Gasification and power generation technologies, where he has worked in areas of project management, business and commercial development, due diligence and technology transfer.
Phil has previously worked for Brown & Root, Power Systems Engineering Inc. (PSE), Destec, Dynegy, Global Energy Inc., ConocoPhillips, Phillips 66 Company and CB&I. He was the Chairman of Gasification Technologies Councill and served on its Executive Committee for an extended period of time. He also served on the Coal Utilization Research Council Technical Committee and the National Coal Council.
Phil holds a bachelor's degree in mechanical engineering from the Rose-Hulman Institute of Technology, Terre Haute, Indiana, USA.